Our team of dental experts is dedicated to making every patients' experience as smooth and enjoyable as possible.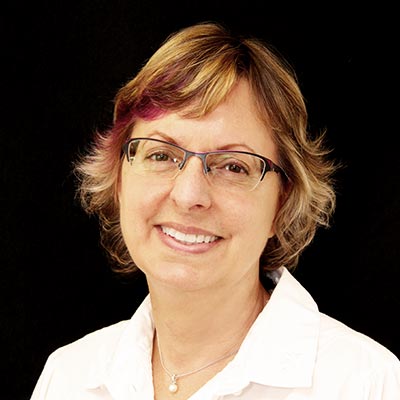 REBECCA WALLINGFORD
Registered Dental Hygienist
I am Santa Teresa Dental's very first dental hygienist since September 2011. I have been a dental hygienist for over 25 years. Additionally, I have a Bachelor degree in Environmental Studies from San Jose State University and an Associate's degree in Laser Technology. My patients are my priority. I am here to help my patients achieve optimal oral health, but I'm also here to listen, to help them relax and help them to enjoy their dental visit.
I am here Tuesdays and Fridays.
BATOOL FARAHAT
Registered Dental Hygienist
SUSAN BALDWIN
Registered Dental Hygienist
I am Santa Teresa Dental's hygienist since April 2019. I am here on Fridays when our entire office is dedicated to taking care of our re-care patients. I have been in dental field for over 30 years and a dental hygienist for last 20 years. I am especially proud of my Laser Assisted New Attachment Procedure (LANAP) certification. I also worked in a local periodontist office so I am confident in treating advanced gum disease patients. Patient comfort is my priority and I look forward to meeting you.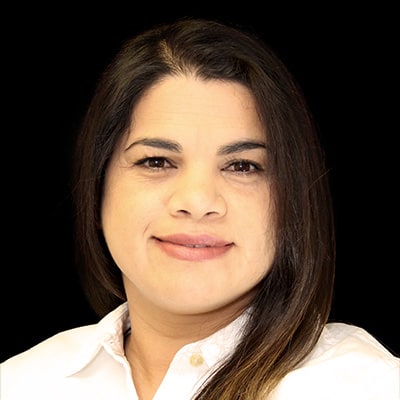 Patricia Guillen
Registered Dental Hygienist
My name is Patricia and most people call me Patty. I am a registered dental hygienist. I have a Bachelor of Science degree in Dental Hygiene from Foothill College. In addition to being your oral health coach and providing the best possible dental hygiene care to you, I will make sure your visit with me is welcoming and comforting. I love working in Santa Teresa Dental because it is very organized. We pride ourselves in excellence in patient care and our attention to detail. When I am not at work, I love cooking and solving puzzles. Oh yeah, I also am an avid music lover, but who isn't!
I am here Fridays.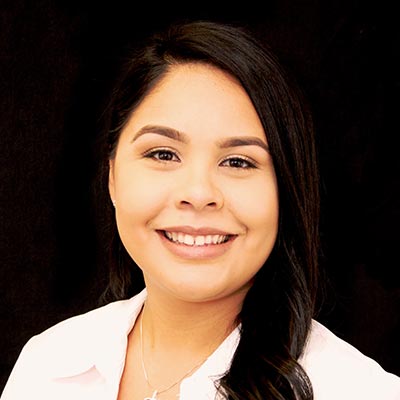 NEYDA
Santa Teresa Dental team has been my work family since 2013. The best part of my job is the patients! I enjoy working with people and strive to make patients feel welcome. Part of my job involves preparing and going over financial plans with you to make sure you are comfortable with the proposed treatment plan. I promise to listen to your needs and try my best to accommodate them.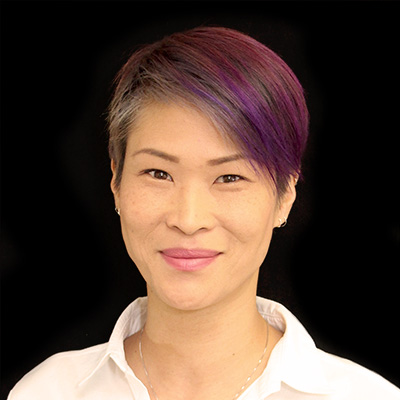 GOLDIE
Receptionist
Hi, I am Goldie. I am the friendly receptionist who welcomes you and your family into the office. Although I am new to the dental field, I am eager to learn and very excited to join an exceptional dental office and team. I hope my 20 years of corporate managerial experience gives you the confidence that I will ensure that your care is organized and timely. I will be your bridge for your care between you and the clinical staff. I love working at Santa Teresa dental because of its relaxing atmosphere and its knowledgeable doctors. I will see you soon at your next appointment with us. I'm a big fan of cooking, food adventures, exploring, music and family time!
MERCEDES
Dental Assistant
Hi, my name is Mercedes and I have been a dental assistant for over 20 years. I also have a medical assisting background. I feel privileged to be working at Santa Teresa Dental. It is a great working environment with excellent team members and happy patients. As a team, we strive to bring the highest quality care and the most gentle experience to the patients. I am passionate about my work and I hope that it shows in my daily interaction with you, my patient.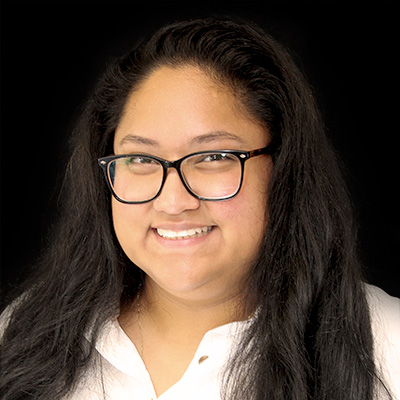 ELIZABETH
Office Assistant
I am Elizabeth. I am the newest team member to the office. My main job is to make sure that all operatory rooms are clean and set up properly for doctors' next procedure. You will also see me helping out at the front desk. I am basically anywhere and everywhere the help is needed! I aspire to be a dental assistant one day. Outside of the office, you will see me chilling with my family and attending my nephew's baseball games. I also love to read and watch theater shows.