What Is the Process for Full Mouth Reconstruction?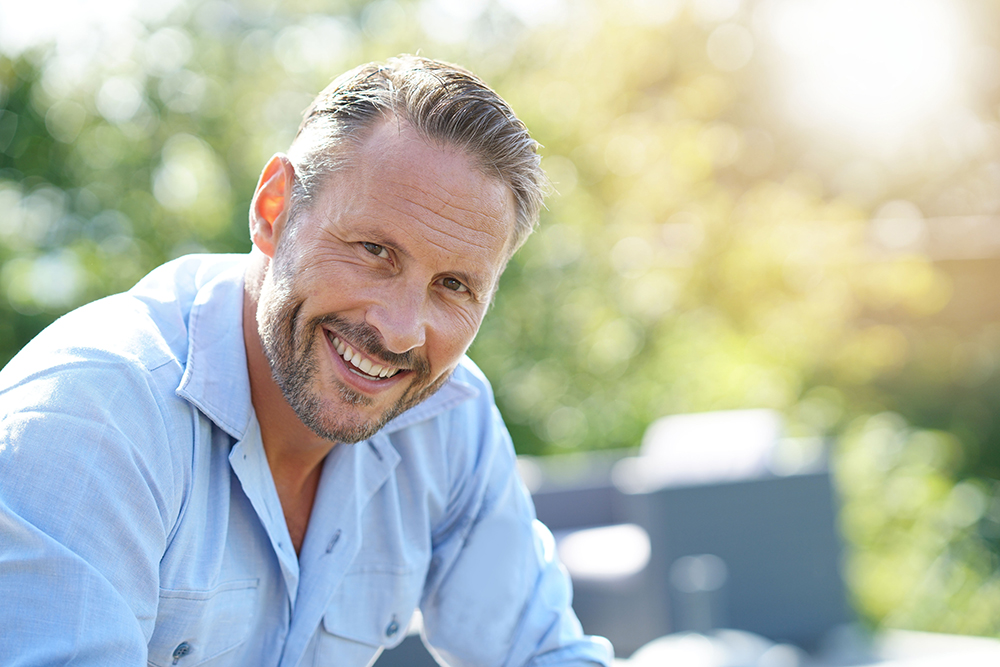 At Santa Teresa Dental, we are dedicated to repairing damaged teeth and creating beautiful, healthy, and functional smiles. We're proud to offer full mouth reconstruction using the latest technology and advanced dental techniques. Your transformation will leave you looking, feeling, and smiling your best!
What Is a Full Mouth Reconstruction?
Reconstructive dentistry refers to a set of dental procedures designed to repair damaged teeth, replace missing teeth, correct faulty bites, address improperly seated joints, treat jaw bone and gum disease, replace damaged dental work, and in some cases, treat oral diseases.
A full mouth reconstruction goes beyond basic dental treatments. It addresses multiple complex problems simultaneously, requiring extensive training and experience. Dr. Andrew Huang of Santa Teresa Dental has in-depth training, skill, and expertise in providing full mouth reconstructions and has helped perform many smile transformations with incredible success.
What Are the Health Benefits of a Full Mouth Reconstruction?
Restoring your healthy, functional smile not only improves your appearance, quality of life, and self-confidence but also reflects on your overall health. Eliminating infections will prevent harmful bacteria from entering your bloodstream and traveling to other parts of the body, preventing many serious health conditions. Moreover, restoring your teeth's chewing function will ensure better nutrition, enhancing your overall health.
What Does a Full Mouth Rehabilitation Entail?
A full mouth may include any combination of the following:
Healthcare Provider Consultation: We'll work closely with your physician to treat any health concerns affecting your oral health, such as sleep apnea or acid reflux.
Restorative Dentistry Procedures: We'll repair any tooth decay or damage using restorations, including dental crowns, fillings, inlays, onlays, and bridges.
Dental Implants: We'll restore one or more missing teeth with implant restorations that enhance your smile's function and aesthetics with results comparable to your natural teeth.
Cosmetic Dentistry: We offer a wide range of cosmetic dentistry procedures, including porcelain veneers, teeth whitening, cosmetic bonding, and gum recontouring, to mask tooth imperfections and enhance your smile's appearance.
Periodontics: We Offer deep cleanings known as scaling and root planing, gum surgery, and periodontal maintenance to prevent gum disease from progressing and wreaking havoc on your oral health.
Orthodontics: We're proud to offer traditional metal braces, Invisalign Clear Aligners, spacers, expanders, and retainers to deliver a beautifully straight smile.
Endodontic Treatment: We offer root canal therapy to save teeth with pulp damage and restore their function and aesthetics.
Oral Surgery: We offer a range of surgical procedures, including soft and hard tissue grafting and tooth extractions.
Additional services: We offer night guards to prevent damage from teeth grinding (bruxism) and also provide TMJ treatments.
What Is the Full Mouth Reconstruction Process?
We'll start by taking photos and digital scans and will conduct a thorough evaluation of your smile's unique needs. Next, we will develop a fully customized treatment plan to deliver your stunning smile transformation. The length of time it takes to complete a full mouth restoration will depend on the complexity of the work needed. It may range from a year to several years to achieve fully-functional results.
We typically correct any concerns on one section of your mouth at a time. We'll place temporary restorations during each stage of treatment while our dental laboratory creates your aesthetic permanent ones.
Full Mouth Reconstruction in Morgan Hill, CA
Contact your trusted team at Santa Teresa Dental to learn more about our full mouth reconstructions. Dr. Huang and his exceptional team are committed to utilizing groundbreaking technology and proven techniques to deliver dramatic smile transformations. You can count on us for the highest quality of care and service. Call us and schedule your appointment today!