What Can a Cosmetic Makeover Do for My Smile?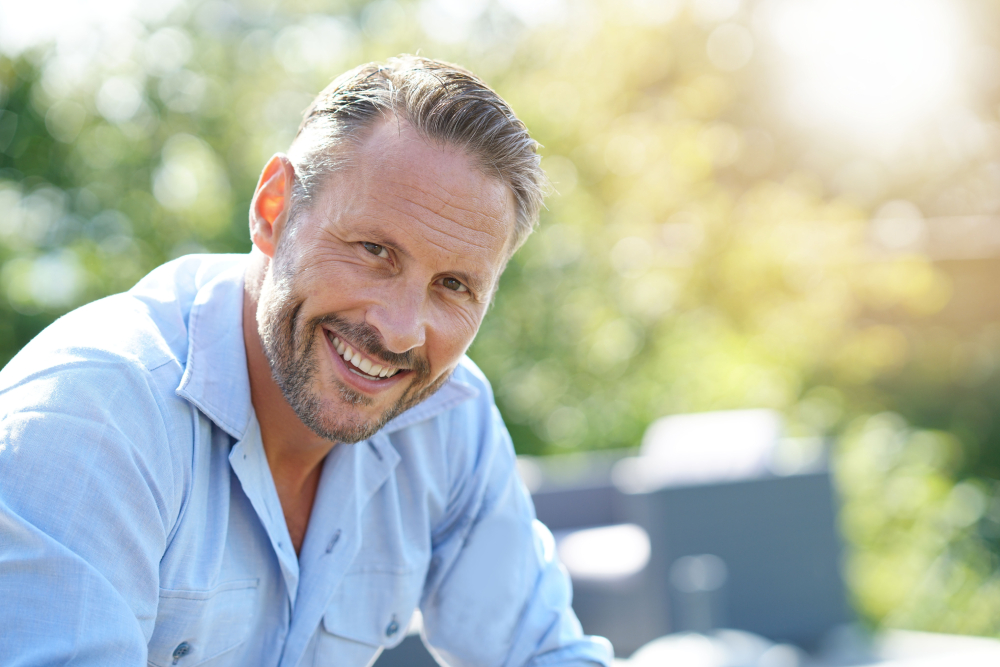 If tooth imperfections have you hiding your smile, you've come to the right place. Santa Teresa Dental is pleased to offer a range of cosmetic dentistry solutions to deliver the spectacular smile you've always wanted. You can count on our team for the highest level of care and service.
What Is a Cosmetic Makeover?
A cosmetic smile makeover combines cosmetic dentistry procedures and restorative dental care to enhance a smile's health, function, and aesthetics. It is a perfect solution for patients with discolored, uneven, undersized, gapped, chipped, decayed, damaged, crooked, or missing teeth. Dr. Huang will evaluate your unique needs and create a custom treatment plan with the best solutions to deliver a stunning smile transformation.
What Treatments Are Used in Cosmetic Makeovers?
The following are some of the cosmetic and restorative procedures offered by Santa Teresa Dental to deliver your beautiful, healthy smile:
Cosmetic Dental Bonding: Cosmetic bonding involves the use of a composite resin material to improve the health and appearance of your smile. It may be an excellent choice if you have decayed, gapped, chipped, cracked, misshapen, uneven, or discolored teeth. Bonding offers an affordable and conservative option to improve the color, shape, size, or health of not-so-perfect teeth.
Porcelain Veneers: Veneers are wafer-thin porcelain shells that we place over teeth to correct flaws and imperfections. Similar to cosmetic bonding, veneers work well for gapped, damaged, uneven, misshapen, crooked, worn, or discolored teeth, or those with other unappealing characteristics. Porcelain veneers deliver strength and resilience comparable to your natural tooth structure while providing stunning aesthetic results.
Zoom Teeth Whitening: Zoom teeth whitening safely and effectively reverses tooth discoloration resulting from the natural aging process, the consumption of pigmented foods and drinks such as wine and berries, and tobacco use. We offer in-office whitening using proprietary technology to whiten and brighten your teeth an average of eight shades in just one office visit. We also offer custom whitening trays to use at home for your convenience.
Dental Implants: Dental implants are today's gold standard for replacing missing teeth. We offer single tooth implants, implant-supported bridges, and implant-supported fixed hybrid dentures to restore one, some, or all your missing teeth, with unmatched stability, durability, and aesthetics. Implants are the only restorations that act like natural tooth roots, stabilizing the bone in the area and preventing bone loss. Your new replacement tooth or teeth will look, feel, and function just like natural teeth.
Invisalign Clear Aligners: If you want to straighten your teeth and perfect your smile without a "tin grin," you may want to consider Invisalign, the world's leading clear aligner system. The cutting-edge orthodontic solution uses a series of virtually invisible, removable, and incredibly comfortable aligners to improve your tooth alignment and correct problems with your bite without anyone knowing they are there.
Full Mouth Reconstruction: A full mouth reconstruction, also known as a full mouth restoration, is the process of restoring, rebuilding, or replacing most or all the teeth to improve a smile's health and function. It also includes procedures to replace damaged dental work, correct faulty bites, address improperly seated joints, and address gum disease and jawbone problems. A full mouth reconstruction goes beyond basic dental care. Dr. Huang has the extensive training, experience, and expertise needed to provide full mouth reconstructions and has performed numerous smile transformations with incredible success.
Cosmetic Smile Makeovers Near Me
Contact Santa Teresa Dental in Morgan Hill, CA, to get your smile on track to a complete transformation. Dr. Huang will evaluate your unique needs and recommend one or more cosmetic or restorative procedures to deliver the smile of your dreams. Call us and schedule your appointment today!