Am I a Candidate for Oral Conscious Sedation in 2023?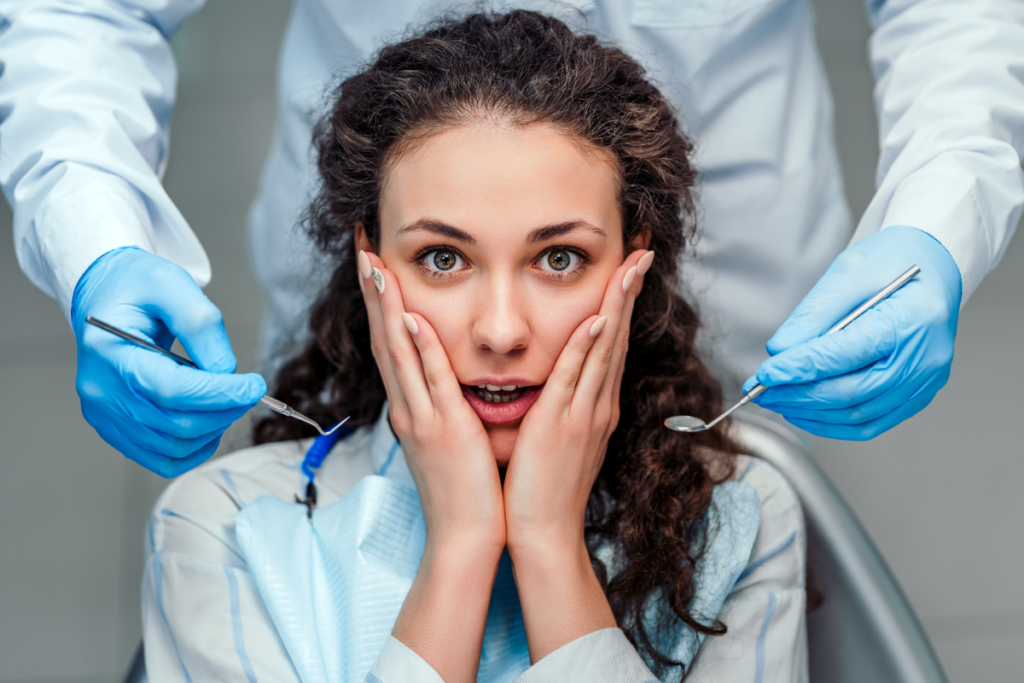 At Santa Teresa Dental, we understand that many of our patients are anxious about getting their needed dental care. We are pleased to offer sedation dentistry options, including oral conscious sedation (OCS), to help you relax in the dentist's chair. You can count on us for exceptional, gentle care.
OCS involves taking an oral sedative medication, usually in pill form, before your procedure or the night before to help you relax while getting the needed dental care. The level of sedation can range from minimal to moderate, depending on your dose of medication. OCS helps patients feel more comfortable and at ease during dental procedures.
During sedation, you may feel sleepy and groggy and may have a sense of detachment from the procedure. However, you will remain awake and responsive to verbal commands. The effects of OCS will linger for a few hours, which is why you will need a trusted adult to accompany you to your appointment and drive you home.
Are You a Candidate for Oral Conscious Sedation?
Candidates for oral sedation include the following:
Patients with severe dental anxiety or phobia
Patients with past traumatic dental experiences
Patients needed long or complex treatments
Patients who want to take the edge of dental treatments
Patients with a low pain tolerance
Patients with highly sensitive teeth
Patients with a strong gag reflex
Patients who have difficulty getting numb or staying numb
Patients who are unable to sit still for long
Patients with acute or chronic jaw pain
Patients with physical limitations that interfere with receiving dental treatment
Patients with special healthcare needs
It is important to note that candidacy for oral conscious sedation will depend on unique needs and circumstances, including overall health, medical history, and current medications. Dr. Huang will evaluate your specific situation to determine whether you are a candidate for OCS.
What Are the Benefits of Oral Conscious Sedation?
OCS helps even the most anxious patients relax, allowing Dr. Huang to perform treatment efficiently and in much less time. You will have little to no recollection of the procedure, lessening the fear of future dental care. Best of all, patients typically require fewer post-treatment pain medications, recover quicker, and feel less soreness than those treated without OCS.
OCS not only facilitates current treatment but also contributes to future oral health. By reducing anxiety and discomfort, OCS helps patients feel more at ease, which makes them more likely to return for regular dental exams and cleanings. That can lead to better overall oral health and can prevent the development of more serious dental issues down the road.
Is Oral Sedation Safe?
Adult oral conscious sedation is one of the safest procedures in dentistry today. The oral sedatives we use have undergone numerous clinical studies and come with an extremely high safety record.
Dr. Huang of Santa Teresa Dental is licensed by the state of California to administer adult OCS. As with any medical treatment, he will take your health history prior to sedation and will monitor your vital signs before, during, and after your dental procedure. We request that a trusted friend or family member drive you home after your treatment and stay with you until the effects of OCS wear off.
Oral Conscious Sedation Dentistry Near Me
Visit Santa Teresa Dental in Morgan Hill, CA, to learn more about our sedation dentistry options, including oral conscious sedation. Dr. Huang and his team are skilled in administering and monitoring OCS, ensuring you receive the highest quality of care. If you would like to learn more about our stress-free dental services, call us and schedule your appointment today!