Why Should I Get All-on-4s Instead of Dentures?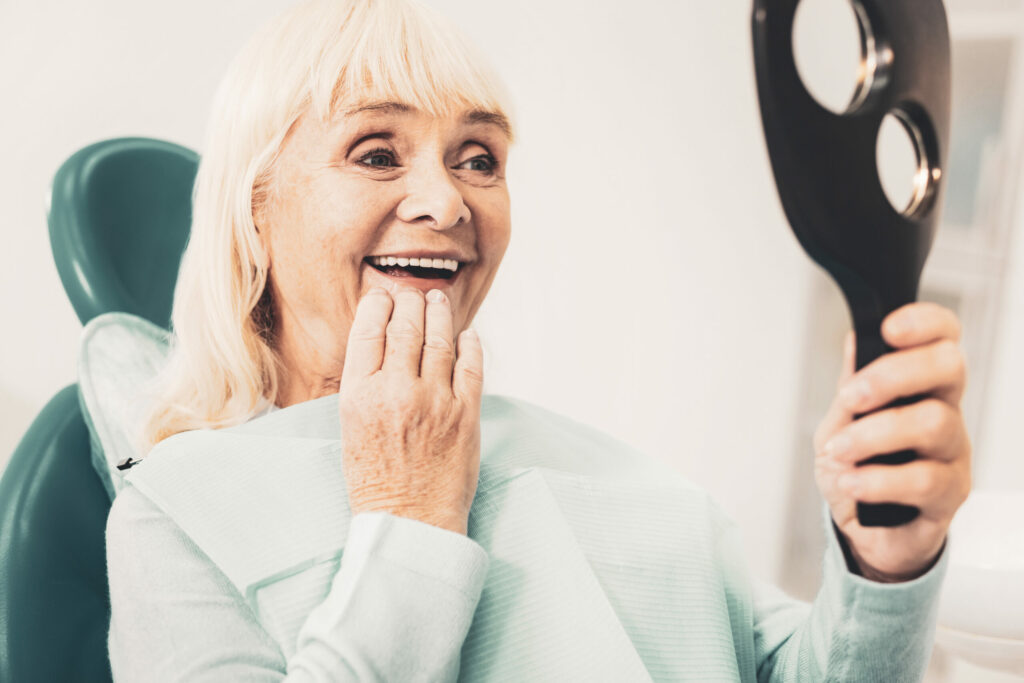 Tooth loss can impact your smile and quality of life. The good news is that dental implants offer an outstanding solution for replacing missing teeth. In the past, insufficient bone mass in the jaw meant that dentures were your only option. Today, Santa Teresa dental can replace a whole arch of missing teeth with incredibly natural-looking and feeling implant restorations called All-on-4s.
What Are All-on-4s?
All-on-4s are the next big thing to your natural teeth when it comes to replacing all teeth on the upper, bottom, or both arches. They are secured in place by dental implants, which are small titanium screw-like posts that we surgically place in your jawbone to provide a stable and secure foundation for your dentures. Just four implants placed strategically in the jawbone can support an entire arch of replacement teeth that look, feel, and function just like your natural teeth. Best of all, you'll be on your way to your new smile in only one appointment!
What Makes All-on-4s Better Than Dentures?
All-on-4s provide many benefits over traditional dentures. These include the following:
Enhancing Your Oral Health: Dental implants are the only restorations that mimic the function of natural tooth roots and prevent deterioration.
Long-Term Solution: All-on-4s offer a long-term solution for restoring missing teeth, with the procedure boasting a 98 success rate.
Unparallelled Comfort. All-on-4s are extremely comfortable, unlike traditional dentures, which press down on your gums, often causing sore spots and sensitivity.
More Natural in Appearance: While today's modern dentures have come a long way in providing a more natural and realistic appearance, All-on-4s, made from ceramic, can be made to look exactly like natural teeth and reflect light just like your real tooth enamel.
Stable and Secure: Your All-on-4 restorations are secured on the dental implants rather than your gums, leaving you confident that your teeth will not slip out of place or fall out.
Easy Oral Care: Unlike removable dentures, your All-on-4s are secured permanently in place, allowing you to brush and clean them just like your natural teeth.
Improved Quality of Life: Your All-on-4s will restore your facial features and your confident smile. You'll also speak with clarity and enjoy your favorite foods without restriction!
Who Is a Candidate for All-on-4s?
All-on-4s provide an excellent restorative solution for patients facing complete tooth loss in the upper or lower jaw or both jaws. All-on-4s also work for patients tired of loose or floppy dentures who prefer a more comfortable and convenient method of replacing their teeth by simply converting their dentures to All-on-4s. Talk to one of our team members at Santa Teresa Dental to determine if you are a candidate for All-on-4s.
All-on-4s in Morgan Hill, CA
Visit Santa Teresa Dental to learn more about All-on-4s and how they can restore your healthy, confident smile. Our team utilizes cutting-edge technology and proven techniques to artistically and skillfully deliver implant restorations that look, feel, and function just like your natural teeth. Call us and schedule your appointment today!