How Zoom!™ Whitening Can Transform Your Smile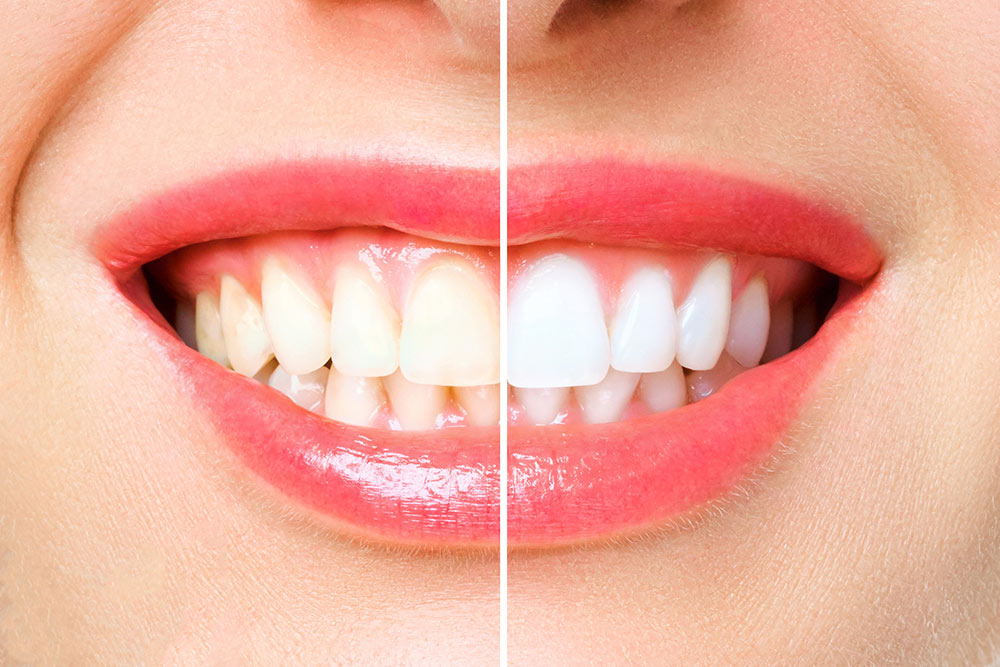 We, at Santa Teresa Dental, understand the importance of a beautiful white smile. We are proud to provide the Zoom whitening process at our Morgan Hill, CA office. The cutting-edge procedure will lift years of staining and discoloration, leaving you with a smile several shades whiter and brighter in just one office visit. You'll love the stunning results!
What Is Zoom Teeth Whitening?
Zoom in-office tooth whitening is a bleaching process that effectively whitens and brightens teeth stained and discolored due to age, repeated exposure to foods and beverages such as coffee and berries, and the use of tobacco products.
The procedure involves the use of the innovative Zoom Advanced Power Chairside Lamp, which activates the patented hydrogen peroxide whitening gel, accelerating the bleaching procedure. As the bleaching agent breaks down, oxygen enters the tooth enamel and dentin to lift the stains while leaving the tooth structure intact. The results are real and long-lasting. Zoom's proprietary technology whitens your teeth multiple shades in just one short treatment session.
Are You a Candidate for Teeth Whitening?
Zoom teeth whitening is successful for about 90 percent of our patients. However, it may not be an option for everyone. Yellow teeth typically show dramatic results, brownish-colored teeth may not bleach as well, and grayish teeth may not bleach at all. Likewise, dental restorations such as cosmetic bonding or tooth-colored fillings do not respond to whitening. If Zoom teeth whitening does not work for you, we may recommend cosmetic dentistry solutions such as dental crowns, cosmetic bonding, or porcelain veneers to restore your naturally white and bright smile.
The Zoom Whitening Procedure
After placing a protective barrier on your lips and gums, we will apply the patented whitening gel to the surfaces of your teeth. We will use the Zoom light to break down the stains, leaving you with stunning results. In about 45 minutes, you'll emerge from Santa Teresa Dental with a white, bright, and spectacular smile.
How Can You Maintain the Whitening Results?
Most patients report results lasting 3-4 years, with some even enjoying a white smile for more than five years! We will provide you with post-treatment instructions to maintain the astounding results. We recommend brushing twice a day with Zoom Whitening Toothpaste, flossing daily, and touch-up treatments with a Zoom take-home professional gel.
Is Zoom Teeth Whitening Safe?
Studies show that teeth whitening carried out under an experienced dentist's supervision is safe and highly effective. As with any whitening product, we do not recommend Zoom for children under 13 years old and pregnant or nursing women.
Are There Any Side Effects?
Some patients report tooth sensitivity, but this temporary side effect resolves shortly after the procedure without intervention. On rare occasions, patients experience minor tingling sensations immediately after treatment, which always dissipate. If needed, we can provide you with anti-sensitivity toothpaste and gel for use before your whitening session.
Zoom Teeth Whitening in Morgan Hill, CA
Visit Santa Teresa Dental to learn more about our safe and effective Zoom teeth whitening treatments. Our skilled and experienced team will have you in a white, confident smile in no time! Are you ready to dazzle? Call us and schedule your appointment today!