Am I a Candidate for Oral Conscious Sedation?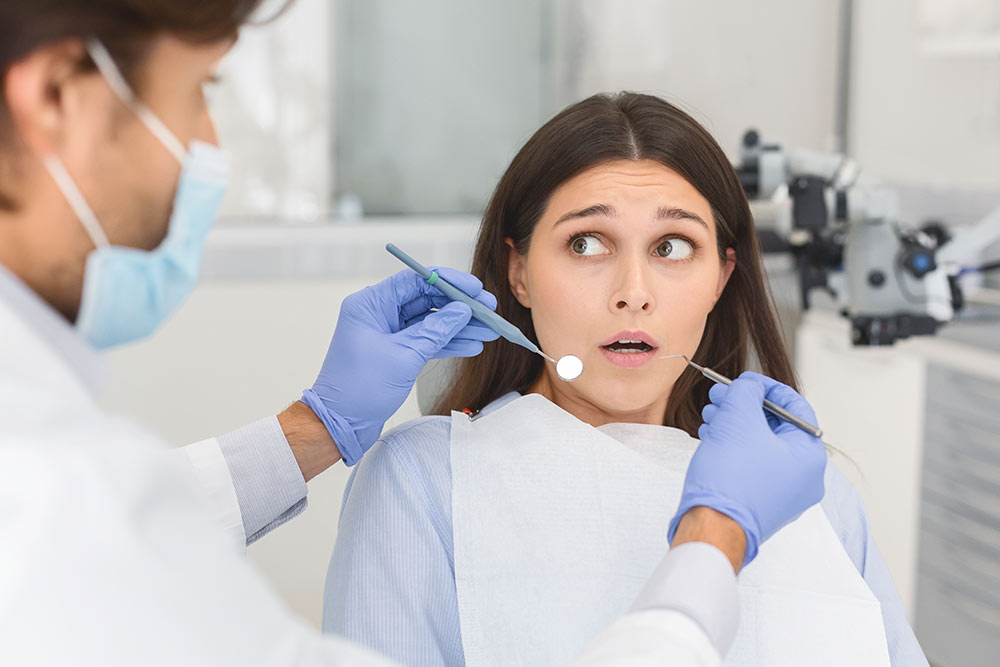 If the thought of going to the dentist has you fearful and anxious, you are not alone. Many people would rather suffer from unbearable tooth pain than seek the dental care they need. Santa Teresa Dental is proud to offer sedation dentistry options, including oral conscious sedation (OCS), to ensure our valued patients with dental phobia can relax in the dentist's chair! Don't let fear keep you from receiving the quality dental care your smile needs and deserves!
What Is Oral Conscious Sedation?
Oral conscious sedation involves taking medication before your appointment, during treatment, or the night before to reduce fear or anxiety related to dental care. OCS can range between minimal and moderate, depending on your unique needs. With minimal OCS, you'll feel drowsy but will remain awake throughout the procedure. With moderate sedation, you'll be groggy enough that you may fall asleep, but a gentle shake will wake you up. Most importantly, you'll be able to respond to physical and verbal stimuli.
Dr. Huang is licensed by the state of California to administer adult oral conscious sedation. He can perform virtually any dental procedure under OCS, including restorative treatments such as fillings, crowns, implant restorations, along with cosmetic dentistry procedures, such as bonding, dental veneers, and more! OCS also helps patients relax during oral surgery procedures and gum disease treatment.
Are You a Candidate for Oral Conscious Sedation?
OCS is beneficial to most of our patients, especially the following:
Patients wanting to take the edge off dental care
Patients with high dental fear and anxiety
Patients with a strong gag reflex
Patients with difficulty getting numb
Patients with acute or chronic jaw pain
Patients with behavioral or physical limitations that interfere with their ability to sit still for an extended period
Why Choose Oral Conscious Sedation?
OCS offers numerous benefits. Because you are relaxed and comfortable, Dr. Huang can perform treatment more efficiently and in much less time. Patients usually have little or no recollection of their treatment, leaving them with a pleasant and relaxing experience. Best of all, most patients require less postoperative pain medications, recover sooner, and are less sore than those without OCS.
Is Oral Conscious Sedation Safe?
Adult OCS is one of the safest procedures in dentistry. The oral sedatives we use have been researched for decades and come with an extremely high safety record. To ensure your safety, Dr. Huang will discuss your complete health history prior to sedation. Moreover, he will monitor your vital signs using a pulse oximeter and blood pressure monitor before, during, and after sedation. We always require a responsible adult to drive you home and stay with you until the effects of sedation wear off.
Oral Conscious Sedation Dentistry in Morgan Hill, CA
Contact Santa Teresa Dental to learn more about OCS for anxiety-free dental care. Our highly experienced and compassionate team is committed to delivering the top-notch, gentle care you need and deserve. Don't let the fear of visiting the dentist hold you back! Call us and schedule your appointment today!