Am I a Candidate for Porcelain Veneers?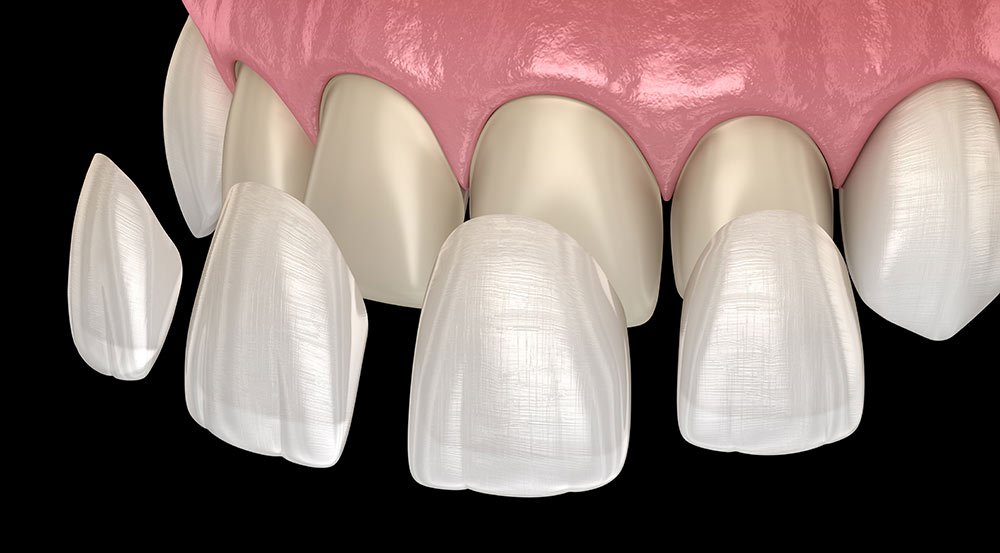 If you've been wanting a dramatic smile makeover, you've come to the right place. Santa Teresa Dental is proud to offer porcelain veneers, one of the most popular cosmetic dentistry procedures today. These versatile restorations mask tooth imperfections and deliver stunning, natural-looking results. Are you ready to love your smile?
What Are Porcelain Veneers?
Porcelain veneers are wafer-thin "shells" we place over the front surfaces of imperfect teeth to improve their color, size, shape, or length, completely transforming your smile. While these restorations generally serve a cosmetic purpose because of their stunning results, they can also repair damaged teeth, improve their health, and restore their function. Depending on your needs, we can place porcelain veneers on one or several of your teeth.
Are You a Candidate for Porcelain Veneers?
To be a candidate for veneers, you must have healthy teeth and be free of tooth decay and gum disease. If needed, we may recommend gum treatment or restorative care before scheduling your cosmetic procedure.
What Conditions Can Porcelain Veneers Correct?
Veneers are ideal for a range of dental problems, including the following:
Small or short teeth
Chipped, cracked, pitted, worn, or broken teeth
Uneven, misaligned, slightly crooked, or irregularly shaped teeth
Staining that does not respond to traditional teeth whitening
Gaps between two teeth
Teeth with damaged enamel
Why Choose Porcelain Veneers?
Porcelain is the choice material for dental veneers because its translucent, subtle quality allows light to reflect just as it would off your natural tooth enamel. The process delivers results that look so natural, it is almost impossible to tell you have restorations placed. Porcelain replicates the strength and resilience of tooth enamel, but unlike your natural teeth, it will not stain or discolor.
What Is the Dental Veneers Procedure?
We will start your transformation with a comprehensive smile evaluation. Dr. Huang will take detailed records of your entire facial structure, not just your teeth, to ensure he creates your perfect smile. A computerized smile model and a waxed preview will allow you to choose the shape, size, and brightness of your new smile. Dr. Huang will use all the information gathered along with photos and detailed measurements to create a model of your new veneers.
During a follow-up appointment, you'll get to "try on" your new porcelain veneers for one week. That is an excellent opportunity to make any changes you desire for results you love. Once you're satisfied with the way your new custom veneers look and feel, you'll come back for your placement appointment. You'll leave our office with your new winning smile!
How Should You Care for Your Veneers?
Make sure you brush your teeth twice a day and floss daily. Veneers can chip just like your natural tooth enamel, so avoid biting your nails and chewing on hard objects. If you clench or grind your teeth, Dr. Huang may suggest a custom nightguard to protect your teeth and your veneers during your sleep.
Just like any dental restorations, your veneers may wear with time. Keeping up with your routine dental exams will allow us to monitor them and replace them when necessary. With proper care, your porcelain veneers will continue to enhance your smile from 10 to 15 years, and in some cases, even 20 years!
Porcelain Veneers in Morgan Hill, CA
Contact Santa Teresa Dental to learn more about transforming your smile with dental veneers. Our skilled and highly experienced team is committed to delivering the top-notch care you deserve. Call us and schedule your appointment today!