What Are the Advantages of Intraoral Scanners?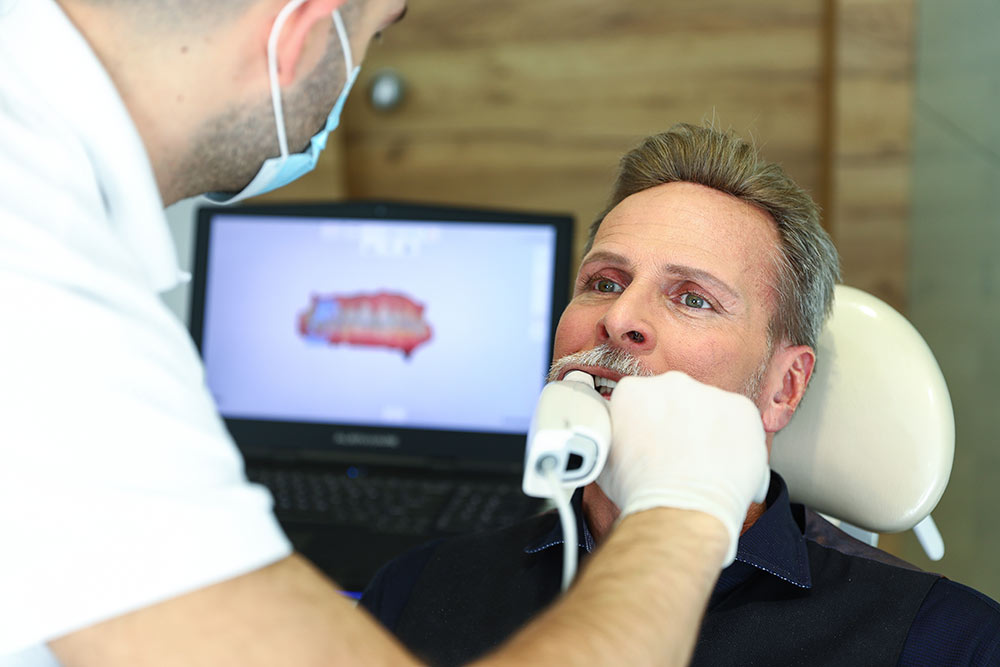 At Santa Teresa Dental, we are committed to providing the best dental care available. One way we do that is by investing in the latest dental technologies, including our groundbreaking intraoral digital scanner. The innovative device allows for quick, comfortable, and incredibly accurate digital impressions.
What Is an Intraoral Scanner?
An intraoral scanner is a device used in dentistry to create digital impressions of a tooth's anatomy and implant's tridimensional position. A digital impression is a virtual, computer-generated replica of the hard and soft tissues of the mouth using lasers and optical scanning devices. Intraoral scanners work by projecting a light source onto the target area to be scanned. Scanning software processes the images captured by the imaging sensors and produces 3D surface models.
What Are the Advantages of Intraoral Scanners?
Digital optical technology significantly increases the efficiency, productivity, and accuracy of taking impressions. Dr. Huang can submit the virtual models via a secured web portal to our dental laboratory, rather than send a traditional impression or stone model via regular mail.
Here are some more benefits of using intraoral scanners:
Time-Saving Technology: The intraoral scanner quickly and efficiently captures clear and highly precise impression data. In just three to five minutes, we can scan the teeth or arch being restored, as well as the opposing teeth and bite.
Unparalleled Patient Comfort: The innovative device efficiently captures digital impressions of your teeth and jaw without dealing with any goop, gagging, or discomfort.
Precise, Well-Fitting Restorations: The scanner captures the exact shape and contours of your teeth, providing accurate digital impressions, which are then transferred to a computer and used to create precise, better fitting dental restorations.
Efficient Record-Keeping: Using intraoral scanners to capture digital impressions allows us to store your records electronically, saving space, contributing to efficient record keeping, and supporting a paper-free environment.
Eco-Friendly Technology: The technology supports our commitment to green and eco-friendly dentistry by eliminating the need for impression materials and disposable plastic trays, which would otherwise end up in landfills.
What Is the Digital Impression Procedure?
The intraoral scanner features an oral wand, which Dr. Huang or one of our highly trained assistants will move around your mouth. The device captures thousands of frames per second, which our powerful digital software pieces together to create a three-dimensional visualization of your oral structures. The wand on the intraoral scanner is very small, allowing us to scan the back of the mouth, which is very difficult to reach using traditional impression techniques.
As Dr. Huang reviews the real-time electronic image, he is able to enlarge and manipulate it for enhanced detail to correct any errors on-screen before sending the digital impression electronically to our dental laboratory.
Intraoral Scanner in Morgan Hill, CA
Contact Santa Teresa Dental to learn more about our cutting-edge technology, including our intraoral scanner. We are committed to providing our valued patients with precise, targeted, and comfortable care each and every day. We invite you to experience digital dentistry at its best. Call us and schedule your appointment today!