The Different Types of Dentures and Their Benefits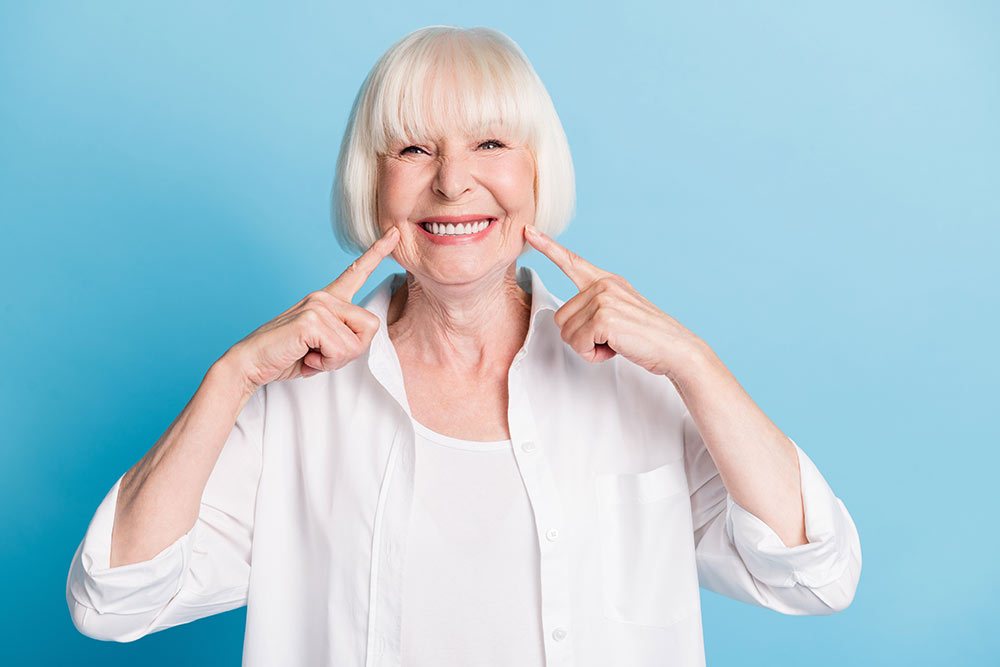 Losing some or all of your teeth can impact your appearance, self-confidence, and quality of life, and Santa Teresa Dental is here to help! We are proud to offer quality tooth replacement options, including dentures, utilizing the latest technology and time-tested techniques. Your new restorations will have you looking, feeling, and smiling your best!
The following are the different types of dentures we custom-create for you right here at our Morgan Hill, CA office:
Partial Dentures
Partial dentures are removable alternatives to fixed bridges. They are designed to replace groups of teeth or a few teeth scattered across the upper or lower jaw. A partial denture comes with a gum-colored base and incredibly natural-looking prosthetic teeth. Unlike traditional partial dentures that attach to neighboring teeth using metal hooks, Santa Teresa Dental offers Valplast dentures, which utilize discreet hooks color-matched to your gums. They are also lighter in weight, which makes them much more comfortable to wear.
Partial dentures provide many benefits. They prevent the surrounding teeth from shifting and tilting into the gap, which can result in crooked teeth, a crowded mouth, or problems with the bite. Partial dentures offer an affordable option to restore your healthy, confident smile.
Full Dentures
Just like partial dentures, full dentures involve the use of prosthetic teeth attached to gum-colored bases to replace missing teeth. The main difference is that they replace one or both full arches of teeth.
Today's modern denture technology delivers more comfortable, functional, and natural-looking restorations than ever before! Full dentures allow you to speak with clarity and enjoy your favorite foods once again. Best of all, they support your facial muscles, instantly restoring a more youthful appearance!
Implant-Supported Dentures
Implant-Supported Overdentures: Implant-supported overdenturescombine conventional denture technology with modern dental implant advancements for dramatic results. Just two implants placed in the lower jaw hold your overdenture securely, unlike traditional dentures, which tend to slip and shift out of place.
Implant-Supported Fixed Hybrid Dentures: Also known as All-on-4s, implant-supported fixed hybrid dentures offer an excellent restorative solution for patients missing all their teeth. As few as four implants help support a complete upper or lower arch of prosthetic teeth. Once we surgically insert the implants into your jawbone, we will attach the fixed dentures to the implants. Imagine walking out of surgery with a complete set of stunning new teeth in just one appointment!
Implant-supported overdentures and fixed hybrid dentures offer numerous benefits. They provide unparalleled comfort, retention, stability, and security. Moreover, they rely on dental implants, which are the only restorations that mimic the function of natural tooth roots. That stimulates the bone in the area and helps preserve the jawbone and facial structure. Implant-supported overdentures and implant-supported fixed hybrid dentures provide the most dramatic, cost-effective, and longest-lasting tooth replacement results.
Quality Dentures in Morgan Hill, CA
Visit Santa Teresa Dental to learn more about our different denture options and the benefits they provide. Dr. Huang and his outstanding team will help you determine your best restorative solution depending on your unique needs. Are you ready to smile your best? Call us and schedule your appointment today!