What Are the Benefits of All-on-4s?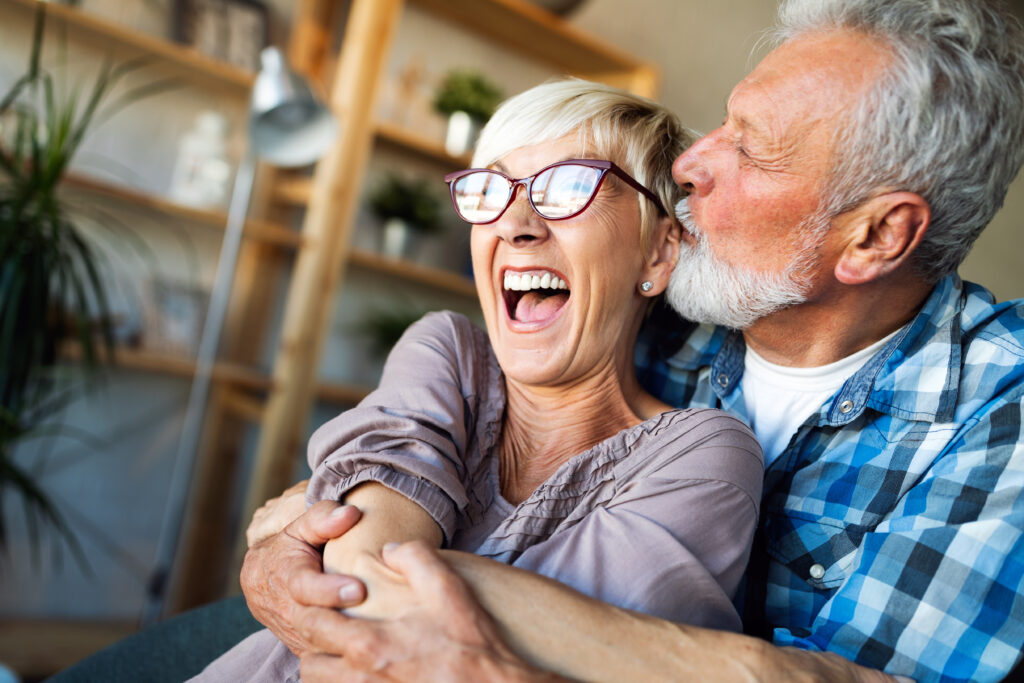 If you are in search of a permanent solution to replace an entire arch of missing teeth, you've come to the right place. Santa Teresa Dental is proud to offer All-on-4s using cutting-edge technology and techniques. Your new, implant-supported restorations will look, feel, and function just like your natural teeth!
What Are Dental Implants?
Dental implants are titanium, screw-shaped posts we surgically place in your jawbone to replace missing tooth roots. They provide a stable base to support fixed or removable tooth replacement options, including dental crowns, bridges, and dentures. Choosing to restore your missing teeth with implant-supported restorations is the next best thing to having natural, healthy teeth!
What Are All-on-4s?
Combining implant dentistry and denture technology, All-on-4s offer an effective and permanent tooth replacement solution for edentulous patients, or those missing all their teeth on their top, bottom, or both jaws. As the name implies, an All-on-4 implant restoration involves placing as few as four implants strategically to hold a complete denture securely in place.
The All-on-4 procedure can be completed right here at our Morgan Hill, CA office in just one appointment! Once we surgically insert the dental implants into your jawbone, we will secure the fixed dentures. The result? Beautiful, natural-looking and feeling restorations and a smile you love!
Are You a Candidate for All-on-4s?
All-on-4s are ideal for patients missing an entire arch of teeth. They work exceptionally well for individuals not wanting many implants or those with bone loss that would interfere with typical dental implant placement. Moreover, the procedure is the perfect choice for patients with loose or floppy dentures, which we can convert to All-on-4s. Dr. Huang will work with you to help you determine if All-on-4s are right for you!
What Are the Benefits of All-on-4s?
All-on-4s offer an outstanding solution for restoring missing teeth, with an almost 100 percent success rate! Dental implants are the only available restorations that mimic the function of your natural tooth roots, which helps stimulate the bone in the area and prevents bone deterioration. You'll not only support your facial features and maintain your youthful appearance but will also enhance your oral health!
Unlike traditional dentures, All-on-4s are not removable, meaning you won't have to deal with messy denture adhesives or worry about your dentures slipping or shifting. Your new cutting-edge restorations provide unmatched comfort and stability, with stunning results comparable to natural teeth. Imagine speaking with clarity and enjoying your favorite foods without restriction once again!
All-on-4s are the clear choice for patients wanting a long-term solution to restore the appearance and function of missing teeth. A visit to Santa Teresa Dental and a consultation with our skilled and experienced team will have you in a smile you love before you know it!
Caring for All-on-4s
You will need to commit to maintaining meticulous oral hygiene practices to ensure the long-term success of your All-on-4s. That involves regular brushing at least twice a day and flossing regularly. Don't forget to visit Santa Teresa dental for your twice-a-year dental exams and cleanings to allow us to monitor your implant-supported restorations and make sure your smile stays in tip-top shape.
All-on-4s in Morgan Hill, CA
Contact Santa Teresa Dental to learn more about the numerous benefits of All-on-4s. Dr. Huang and his outstanding team are committed to utilizing the latest technology and techniques to deliver implant restorations that look and function just like your natural teeth. Are you ready to restore your healthy, confident smile? Call us and schedule your appointment today!