Why Is Santa Teresa Dental the Best for My Family?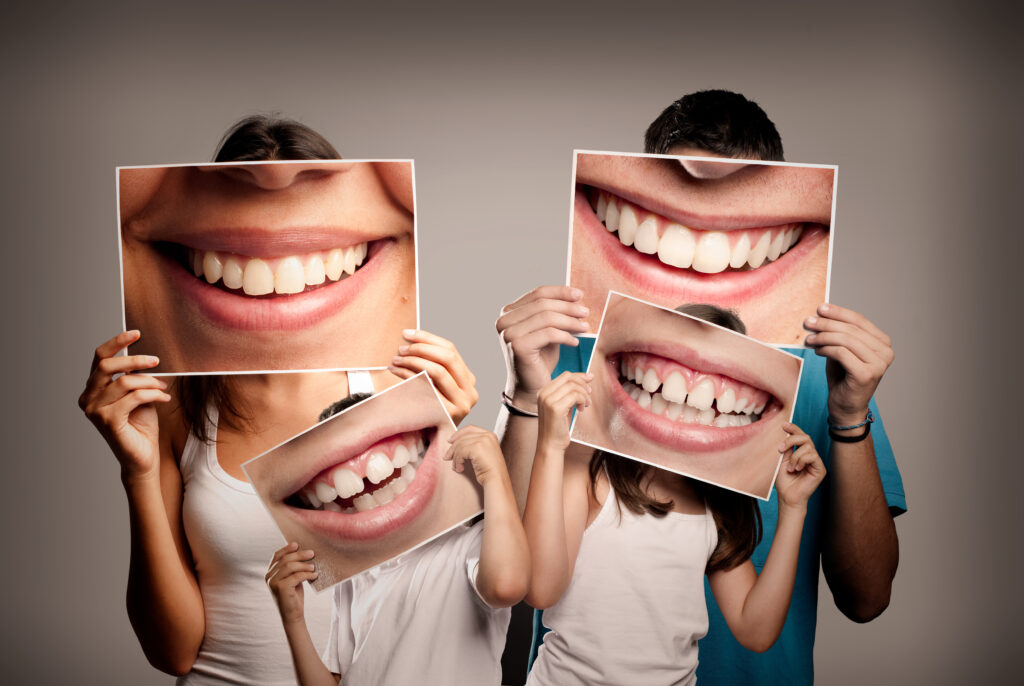 Santa Teresa Dental is proud to offer comprehensive dentistry services to families in Morgan Hill, CA, and the surrounding communities. We understand that you have many choices when it comes to finding a dental provider. Here's a look at why Santa Teresa Dental is the best one for your family!
The Staff at Santa Teresa Dental Cares
At Santa Teresa Dental, we care about our valued patients. We never spare any effort to ensure you are comfortable and relaxed during your time with us. From the moment you and your family members walk through our doors, we'll make sure you feel right at home!
Santa Teresa Dental's Office Is Inviting and Comfortable
When designing our office, we made sure every tiny detail contributed to the inviting and comfortable environment we strive to present. From the beautiful decor to the children's play areas, bright and cheerful consultation rooms and operatories, state-of-the-art dental equipment, and leading consumer technologies, you'll be amazed at how comfortable and maybe even entertaining our facilities are!
The Santa Teresa Dentists and Team Are Highly Trained and Experienced
Dr. Andrew Huang and Dr. Ann Lien bring families in Morgan Hill and the surrounding communities a wealth of experience, skill, and expertise. The entire Santa Teresa team is committed to staying abreast of all advances in dental technology and procedures because you and your family members deserve nothing less!
Santa Teresa Dental Offers a Wide Variety of Services to Patients of All Ages
Santa Teresa Dental offers comprehensive family dentistry services under one roof so you and your family members can get the quality dental care you need without having to go to several different dental providers. From pediatric dentistry to routine dental exams and visits, preventive procedures, restorative dentistry, and cosmetic dentistry services, we've got you covered.
Santa Teresa Dental Offers Cutting-Edge Technology
Santa Teresa Dental offers the most current dental technologies to provide unmatched comfort as you get the outstanding dental care you deserve. Here's a look at some of the groundbreaking technology we offer:
Digital Dental X-Rays: We're able to take high-quality images of your teeth and oral structures while significantly reducing radiation.
Intraoral Cameras: You can see what your dentists see inside your mouth, which allows you to make informed decisions about your dental care.
Intraoral Scanners: These allow us to create high-accuracy digital impressions of your mouth without messy impressions and can also help with computer-aided design (CAD) and computer-aided manufacturing (CAM) of crowns, bridges, and implants.
CariVu and Spectra Caries Detectors: These two different technologies reveal exactly where decay is present, allowing us to treat cavities in their earliest stages.
Laser Dentistry: This gentle alternative to many invasive treatments allows us to perform numerous procedures without needing anesthetics and without pain or bleeding.
Santa Teresa Dental Offers Emergency Dental Services
At Santa Teresa Dental, we understand that dental emergencies can happen when you least expect and are here to offer cutting-edge urgent care services to relieve you of your pain and ensure the best possible treatment outcomes.
Santa Teresa Dental Ensures that Quality Dental Services Are Accessible
At Santa Teresa Dental, we believe everyone should have access to outstanding dental care. We accept most dental insurance plans and are happy to offer easy payment plans through CareCredit and Lending Club. Don't let finances stop you or a family member from receiving the quality dental care you deserve.
Outstanding Dental Services for the Entire Family in Morgan Hill, CA
Contact Santa Teresa Dental to learn more about our exceptional dentistry services for each member of your family. We're committed to providing the highest level of care and services for long-term healthy smiles. Call us and schedule your appointment today!